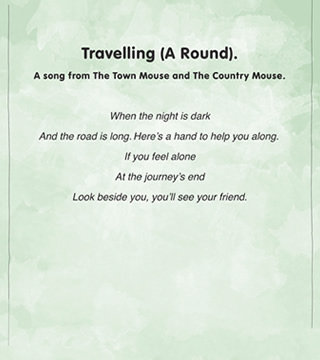 Join Us In Singing, "Travelling"
In The Town Mouse & The Country Mouse we sing the song, "Travelling". Download these lyrics to learn the words and join us in singing at the theatre or back home after the performance.
You can also download a recording of our composer, Julian Butler, singing the song, and then singing it again in a round.