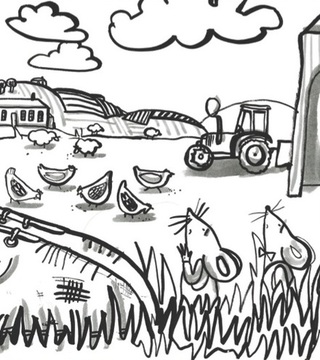 A Picture For You To Colour In!
The two mice are in the farmyard, trying to stay out of danger. Use your colours to help finish the picture!
This colouring-in activity has been illustrated by Rose Forshall and can be downloaded for free on the link below. Enjoy on a raining day!